Repairs and Breakdowns (Contract / Non Contract)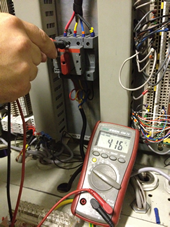 At Autoclave Engineering we dont require our clients to have a contract in place. Although if you do we offer a discount on all repair labour costs.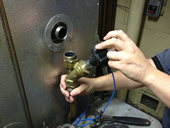 All of our service contracts will come with the guarantee that all breakdowns are responded to within 24 hours (Unless arrange otherwise) with the majority all being resolved on the day of attendance, parts, travel time and mileage will be charged accordingly.
We have a breakdown reporting system in place where the client is required to register a fault as soon as it occurs and tries to enable they report fully what is wrong i.e error codes a brief run down of what happened etc. Some faults we can fix over the phone and may not require engineer attendance but for those that cannot be resolved over the phone the more information you as a client can provide the better we are to ensure we have the correct parts/ equipment to resolve the issue, due to the fact that we can maintain a large variety of decontamination/ biomedical equipment.