Autoclaves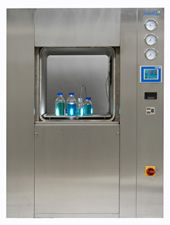 At autoclave engineering we cover a large variety of autoclaves from little bench top units in your Dental Surgery, Podiatry Clinics and veterinary facilities to large walk in autoclaves in Hospitals, PCT, Pharmaceutical companies and Universities.
Some of the manufacturers can be found below and all of our highly trained engineers are qualified to work across the entire range:

SAL Pharma
Getinge
BMM Weston
LTE Scientific
Astell
Prestige Medical
Eschmann
Mocom
Tuttnaur
Priorclave and many more.
And at autoclave engineering we pride ourselves on being able to offer one of the last and remaining original SAL Pharma trained engineers left in the uk.